Home
My Story
Living Donation
How to Help Today
FAQs
Contact Us
Contact Transplant Center
Blog/Updates

Donavan needs a kidney!
Hi, thank you for taking the time to look over my website. My name is Donavan Nelson and I live in Colorado. I need your help finding a new kidney to replace my failed kidneys.

Below is a photo of my wife (Shannon) and I on one of our adventures taking photos of rocks at Colorado National Monument. I'm an avid amateur photographer (typically of things that don't move or move slow). I have shared a few of my photos around this website. Below is one of Shannon's vacation selfies.

I am seeking a kidney from a living donor.

TLDR;
I need a new kidney, mine have failed, you can help by being a living donor. Please consider helping me today.
You can also help get me to the front page of reddit.com by posting about my story. I see the stories every now and then about a generous human being donating a kidney to a stranger.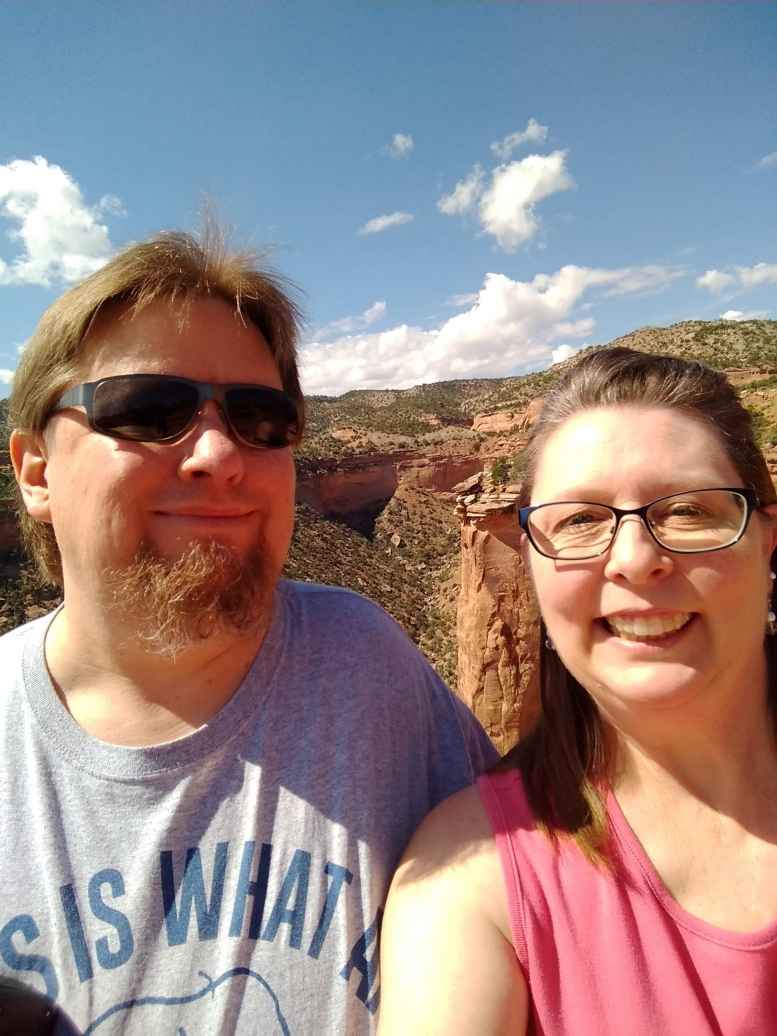 ---
Longer TLDR;

I have Polycystic Kidney Disease. Through no fault of my own, my kidneys have failed, and I'm required to perform dialysis 5 days a week. I need a kidney and a living donor provides the best opportunity to live a long and more fulfilling life.
You can help by visiting UCHealth Living Donor sign up and signing up to be a living donor. When you reach the Recipient Information page, please provide Donavan Nelson for the recipient's name and use 07-01-1967 for the recipient's birthday. Please, complete the survey with accurate information.
My insurance pays for most of your living donor testing and medical expenses. Routine maintenance testing is covered under your insurance's annual physical policy. Your employer's Short Term Disability insurance may cover your lost wages during your recovery. Please verify with your employer or policy issuer.

You may remain anonymous if you so choose.
You can live a normal and full life with one kidney. If your remaining kidney should fail, you are moved to the top of the transplant list, since you are a previous living donor.
Please Help, IF YOU CAN!!!


You can learn more about PKD at What is pkd? and Paired kidney exchange with an explanation and an example scenario.

PS: If you aren't interested in being a living donor, please consider signing up to be an organ donor upon your passing.

© 2022 by needkidney.net, to use a photo found on this website, please use the Contact Us for information.